Executive Director, Customer Services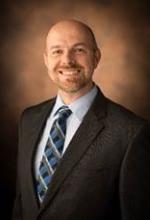 Brent is responsible for customer-facing operational readiness and support teams in HealthIT. These teams' primary goal is to ensure effective and efficient adoption of the HealthIT portfolio of services. He and his teams work closely with operational leaders and end users to complete these objectives.
Prior to joining VUMC in 2011, Brent served in various operational leadership roles in technology startups in the Nashville area. Within these roles he was active in raising capital, managing financials and working with customers to ensure their satisfaction.  Before moving to the Nashville area to pursue his MBA, he worked for British Telecom in both London and New York on large Systems Integration and various consulting projects within the financial service and travel industries.  
A native of Minnesota, Brent holds a bachelor's degree from the University of Wisconsin – LaCrosse and an MBA from the Owen Graduate School of Management at Vanderbilt University.