Director, Program Management Office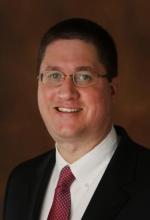 Mark has served as the director of HealthIT's Program Management Office (PMO) since November 2014. In this position, he oversees program and project management, as well as quality assurance.
Mark is an IT/Informatics professional with 20 years of experience providing a wide range of organizations with technology and business process solutions to meet their strategic objectives. He has worked across many facets of the federal, private and not-for-profit healthcare markets, including pharmaceutical/regulatory life sciences, public health, and research. His areas of expertise include IT Program/Project Management, PMO Design & Implementation, IT Portfolio Management, Software Development Life Cycle (including Agile), Process Improvement/Redesign, Financial & Contract Management, Vendor Management, and People Management.
His formal education includes an MS degree in Information Systems & Telecommunications from The Johns Hopkins University and a BS in Biology from Wake Forest University. Mark is also a certified Project Management Professional (PMP).