Chief Technologist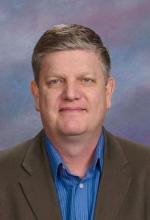 As the Chief Technologist for HealthIT at VUMC, Peter Greaves is charged with the strategic planning of the core technologies and systems required to maintain VUMC's operational effectiveness and competitive position. Among other areas, this includes the development group responsible for core clinical systems, enterprise architecture definition and governance, and the Enterprise Data Warehouse (EDW) and associated clinical analytics teams.
Peter joined VUMC in 2014 with 25 years of IT experience. Prior to joining VUMC Peter was with Covisint, a cloud-based platform provider, in various roles including product management, Chief Healthcare Architect and strategy & planning. Since 2004 he has been an active participant in activities around the national healthcare agenda, with extensive experience working with a number of HIEs and Beacon communities, state HIT programs and Medicaid agencies, as well as working with providers and hospitals to define strategies for participation in HIE. His experience has included helping define governance and privacy frameworks for state and regional HIEs.
He is a past member of the Florida Governor's Health Information Infrastructure Advisory Board (GHIIAB) and the Tennessee eHealth Advisory Board and chaired the HISPC variations workgroup for the State of Florida. Peter has a BA degree from the University of Natal and two post-graduate qualifications in education.